0
years of working together
Two words about the idea
Our goal is to create architecture that responds to questions posed by the time, the environment and the needs of the user for whom it should serve. We believe that architecture does not tolerate boredom and stagnation. Architecture and design must arouse emotions, surprise and change - space and life - for better.
Architects of ZALEWSKI ARCHITECTURE GROUP are esteemed university lecturers at the Faculty of Architecture at Silesian University of Technology, members of prestigious architectural competitions, winner s of architectural awards and authors of articles published in architectural magazines. Above all, however, they are a committed team with vast years of experience, as well as one common love - architecture. The idea that connects ZALEWSKI ARCHITECTURE GROUP architects is an approach to work - treating the project as an indivisible unit and at the same time searching for solutions that will make it unique and unrepeatable. Rich practical and theoretical knowledge, as well as long-term cooperation with external specialists allow to offer the best solutions and expert advice at every stage of cooperation.
About us
In our office I introduce foreign languages (foreign for the uninitiated or those without a sense of humor) and draw from the experience of bards - the official language of our office are classic paraphrases of Stanislaw Bareja, Andrzej Zbych and others - to reflect and use in any situation.
Krzysztof Zalewski
An architect, a scholar and a publicist. The owner of architectural office ZALEWSKI Architecture Group, a university teacher - an assistant professor at the Faculty of Architecture at Silesian University of Technology. A laureate of more than 20 competitions and architectural awards. A member of Association of Polish Architects and Polish Chamber of Architects. A juror of architectural competitions. A specialist in the field of innovation and information technology in architecture. An active architect for over 20 years. Before forming his own architecture office, he gained experience as a designer and project manager in a well-known Silesian studio. A designer of numerous commercial, service, residential and industrial buildings.
My greatest passion is medieval history. Since 2001 I have been dealing with reconstruction of costumes and clothes, weapons and everyday items. During evenings I analyze studies, books and preserved manuscripts of that period.
Paweł Zalewski
A designer at ZALEWSKI ARCHITECTURE GROUP in charge of project supervision and solving technical issues (design details), co-author of conceptual designs. Author of professional publications.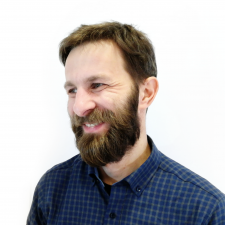 I like when architecture does not force to meet any specific and stylish requirements. It should rather be given a unique look and feel that should be also evoked in its recipient. Instead of fulfilling a specific function, I assume aesthetic and emotional adventure.
Grzegorz Ziębik
A designer at ZALEWSKI ARCHITECTURE GROUP. Earlier for almost 10 years he has gained experience designing shopping centres, office and industrial buildings, single residential and multi-family houses.
I have been drawing since I can remember. I'm keen on drawing comics and caricatures and what a surprise, I draw at work. I became an architect because the world was different from my vision of it. I like architecture with humour and humour in architecture, in other words: I esteem architecture that is not boring.
Adam Gil
A designer at ZALEWSKI ARCHITECTURE GROUP since its beginning. For over 20 years a university teacher - an assistant professor at the Faculty of Architecture at Silesian University of Technology. His PhD thesis about creativity in the process of designing was awarded in the competition for the best scientific work organized by the Minister of Infrastructure. The dissertation is being prepared for a book publication. A laureate of numerous competitions and architectural awards. A co-author of several books of the Faculty of Architecture. Participant of research studies carried by KBN and MniSW and participant of many Polish and international scientific conferences (the Netherlands, the USA, Greece, Spain).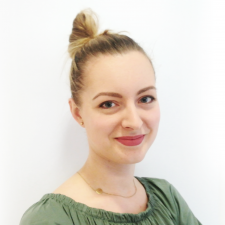 Long hours of meticulous detailing of the graphics or three-dimensional cut-outs work for me better than a lemon balm tea. Paper, scissors and fineliners are my best companions during free time.
Michalina Rogalska
An assistant designer at ZALEWSKI ARCHITECTURE GROUP.
I have two passions - cuisine and Italy. I like italian food in my kitchen and tasting food in Italy. I love this country not only for its cuisine and sunny residents, but also for artist such a Leonardo da Vinci and architecture.
Monika Ziewiec
An office manager at ZALEWSKI ARCHITECTURE GROUP - she organizes office work and supports the team in daily struggles with reality. The tasks and responsibilities comprise keeping an office calendar, archiving, workflow of documentation, as well as development and implementation of management standards and procedures.
Positive attitude and organized team work can help solve even the most difficult design problems. Stepping away from my daily professional challenges is sport and travel. They let you clean your mind and charge with energy.
Aleksander Wasielewski
Designer at ZALEWSKI ARCHITECTURE GROUP. Prior to establishing cooperation with ZAG, he gained experience in architectural studios at home and abroad, taking part in multi-family, service and museum housing projects.